Plain Jane Veil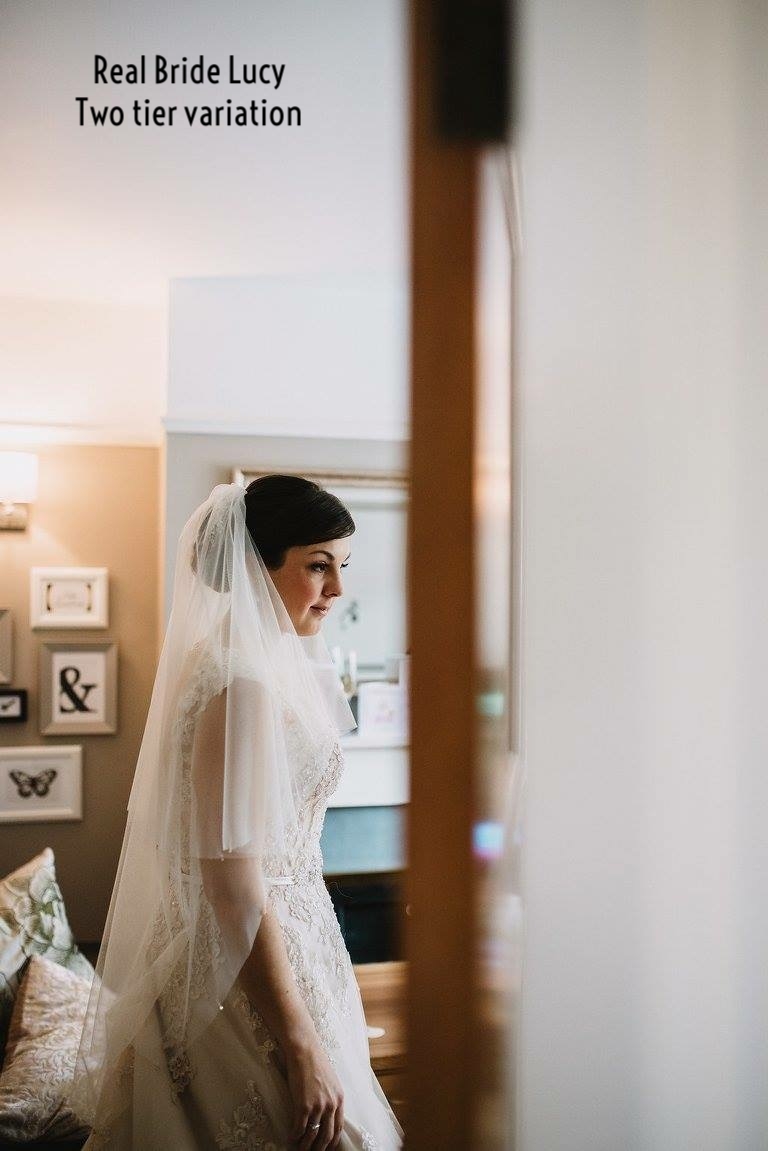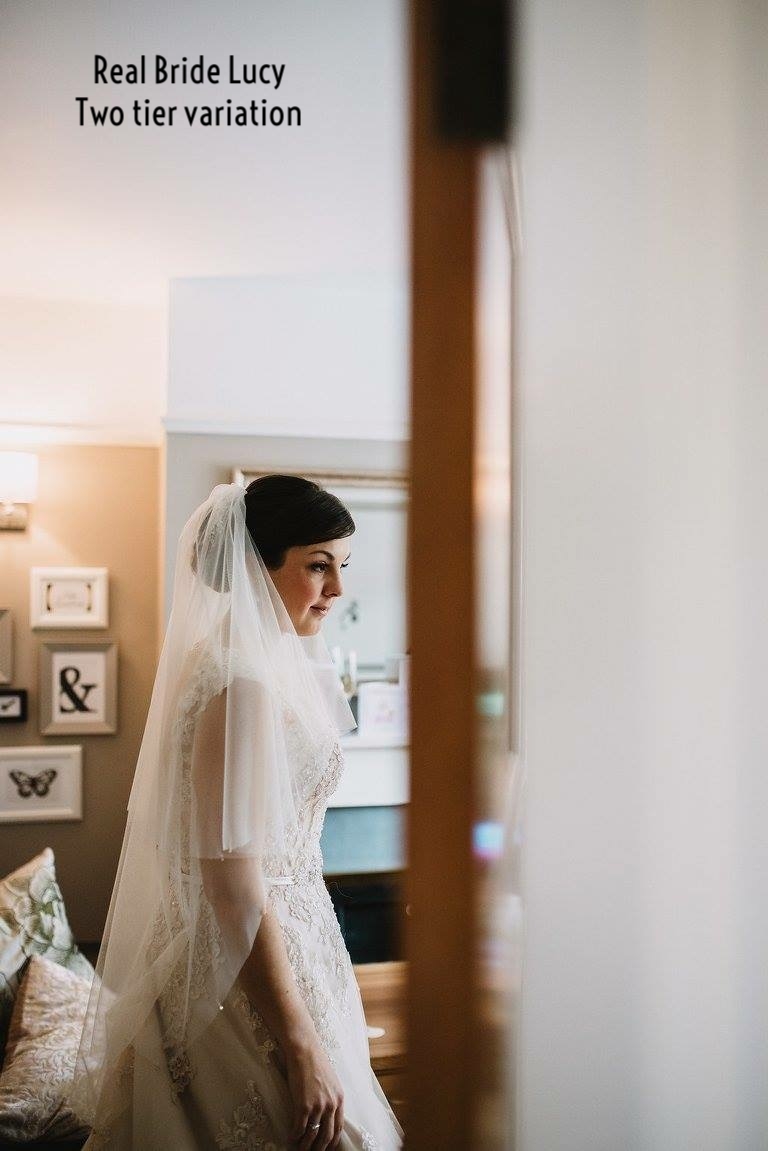 Plain Jane Veil
This classic design with a twist is a firm favourite here at My little Wedding Shop.
Plain Jane is a lightly gathered, cut edge veil with a curved hem. The edge is hand cut with a scalloped detail and is finished along the edge with AB Swarovski crystal and silver bead drops.
This veil works particularly well with heavily embellished dresses as its simplicity does not detract from your dress. The Swarovski crystals just add a subtle sparkle for that eye-catching finishing touch whilst the veil is lightweight and delicate.
Details
Sample veil shown is Waltz length (150cm) & standard width (150cm) at its widest point
The veil pictured is handmade from ivory tulle with A/B swarovski crystals
Hand sewn onto a strong, plastic comb wrapped in ivory ribbon, 11cm wide
Available in a range of lengths, widths and tulle colours
To match your dress and accessories perfectly, this particular veil comes with the option of different swarovski crystal colours. Please contact the boutique for a particular colour that is not listed below
Handmade in our boutique in Shropshire, every veil is designed and crafted with love and care especially for you. This means that delivery will usually be 1 month from your order date, so please do let us know if you need your veil sooner than this.
Please note that because every veil is made specifically for our brides they are not returnable.
Looking for a bespoke touch?
Don't hesitate to get in touch with us and we can discuss bespoke options with you to make your veil perfect for you or visit our bespoke veil gallery for some inspiration.
Plain Jane is named after Jane Austen, the English novelist who's novels have inspired many women throughout the generations and is esteemed as one of the greatest novelists of all time.